Our craft and passion for quality and comfort
Crafting Beautiful Dentures
At Yonge & Davisville Denture clinic, we provide a complete range of highly specialized denturist services including: complete and partial removable dentures, implant-retained and implant-supported dentures, repairs, relines/refitting and replacement.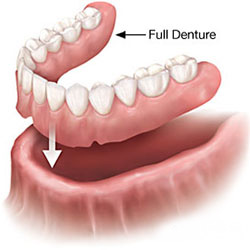 Complete Dentures
Complete upper and/or lower dentures are removable prosthesis for patients who are missing all of their natural teeth. We work with each client to ensure the best aesthetics, comfort, fit and function, and instill the confidencefor eating, smiling, and speaking.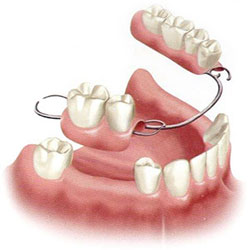 Partial Dentures
Partial dentures
are removable prosthesis for patients who are missing one or more of their natural teeth. A partial denture will prevent shifting of the natural teeth. In addition, partial dentures provide less strain and pressure, preventing further tooth loss. Partial dentures provide minimum invasiveness while providing excellent aesthetic and function.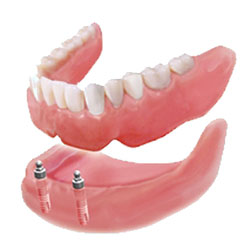 Implant Retain Dentures
A dental implant is a titanium post that is placed into the jawbone to hold a replacement tooth, bridge, or to provide support for a denture. Dental implants provide the ultimate security and comfort for chewing and talking. The implants take three to six months to integrate with the bone. After healed, you will receive customized
implant denture
– and will enjoy all the comfort and benefits of stable, natural-looking teeth.

Repairs
With proper care, your dentures should last 5 to 7 years. But accidents can happen. In most cases, cracked or broken dentures can be repaired while you wait.

Refitting
Over time, changes occur in the mouth and as a result, the dentures become loose or ill-fitting. To ensure continued comfort, your dentures should be relined or refitted every other year.

Replacement
Dentures cannot last forever. Although each case is individual, as a guideline, dentures should be replaced every 5-7 years. It is important to replace worn or poorly fitting dentures before they cause problems.